COCOEARTH CHEMICAL & PHYSICAL ANALYSIS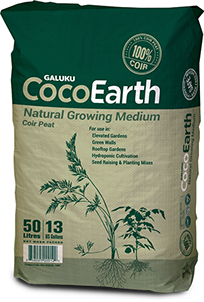 © Copyright 2015. All rights reserved.
PRODUCT SPECIFICATIONS


ABUNDANT RENEWABLE RESOURCE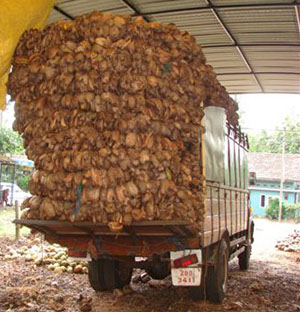 As Galuku coir is manufactured in-situ at our factories that are located within coconut plantations transportation is kept to a minimum.
Over 20 billion coconut husks are produced annually
CocoEarth Organic Growing Medium is created from coir and an effective growing medium for any plant. Coir is the outer layer or husk of the coconut. This brown fibrous coating protects the coconut and is used for the fiber industry and other applications.
Coir is often used as a generic term to define all the parts of the coconut beyond the hard inner shell.
Many do not know, however, that suspended in between the fibers is a fine, porous material which acts to insulate the inner part of the coconut often referred to as coco-peat.
Coir: Middle Fibrous Coat of Fruit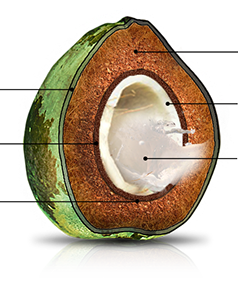 It is also known as coco dust or coco pith. This material is very absorbent as it is made up of thousands of minute "tubes" which trap and retain liquid.
Coir is environmentally-friendly for the following reasons:
Coconuts trees continually produce coconuts and the tree does not need to be cut down for the resource.
Any waste from the manufacture of coir products is biodegradable.
Almost all coconut plantations in the world are grown without the use of chemical fertilisers and pesticides.
All products have no negative environmental disposal problems and most have valuable secondary uses prior to disposal.
© Copyright 2015. All rights reserved.
BAG & PALLET SIZE SPECIFICATIONS
Cocoearth 50L Bags
Product Code:Medium per bag:Weight per bag:Ingredients:pH:EC: GAL-GCE50L
50 Litres
9kg | 20lbs
100% Coir
5.8 – 6.2
<0.5 MSC
© 2015 Galuku Group Ltd. All right reserved
PRODUCT SPECIFICATIONS